We are very excited to announce the official Reach Round Up Winter 2020 schedule has been released.
The Reach OnAir 'Round Up' is a quarterly event which celebrates a small selection of our amazing DJs. It's run for both the broadcasting community and our listener community alike.
36 hours of amazing non-stop shows, from 36 different amazing Reach DJs - each broadcasting for 1 hour only. 'Top and Tailed' by the Reach Management.
So.... here it is: whooop!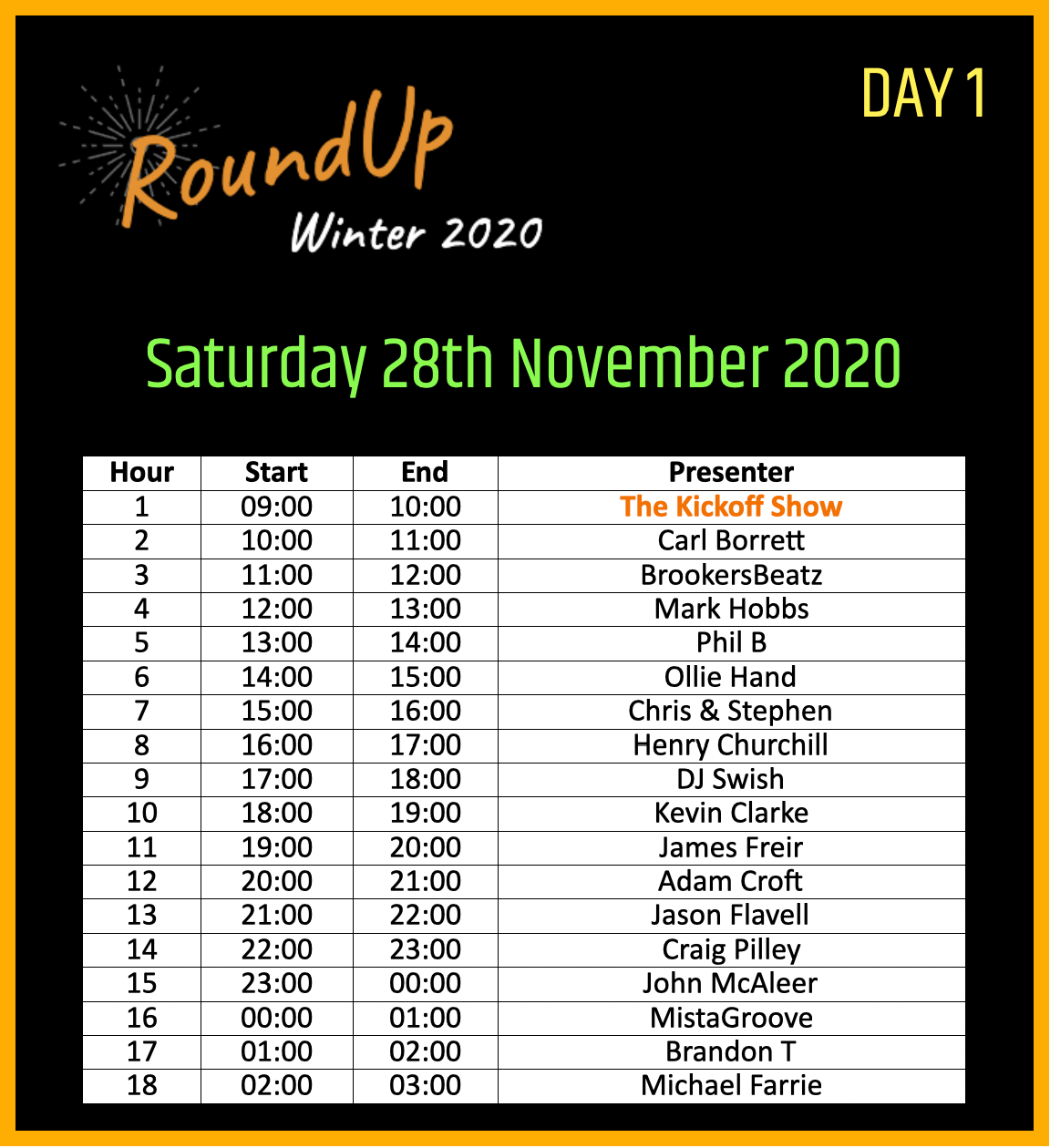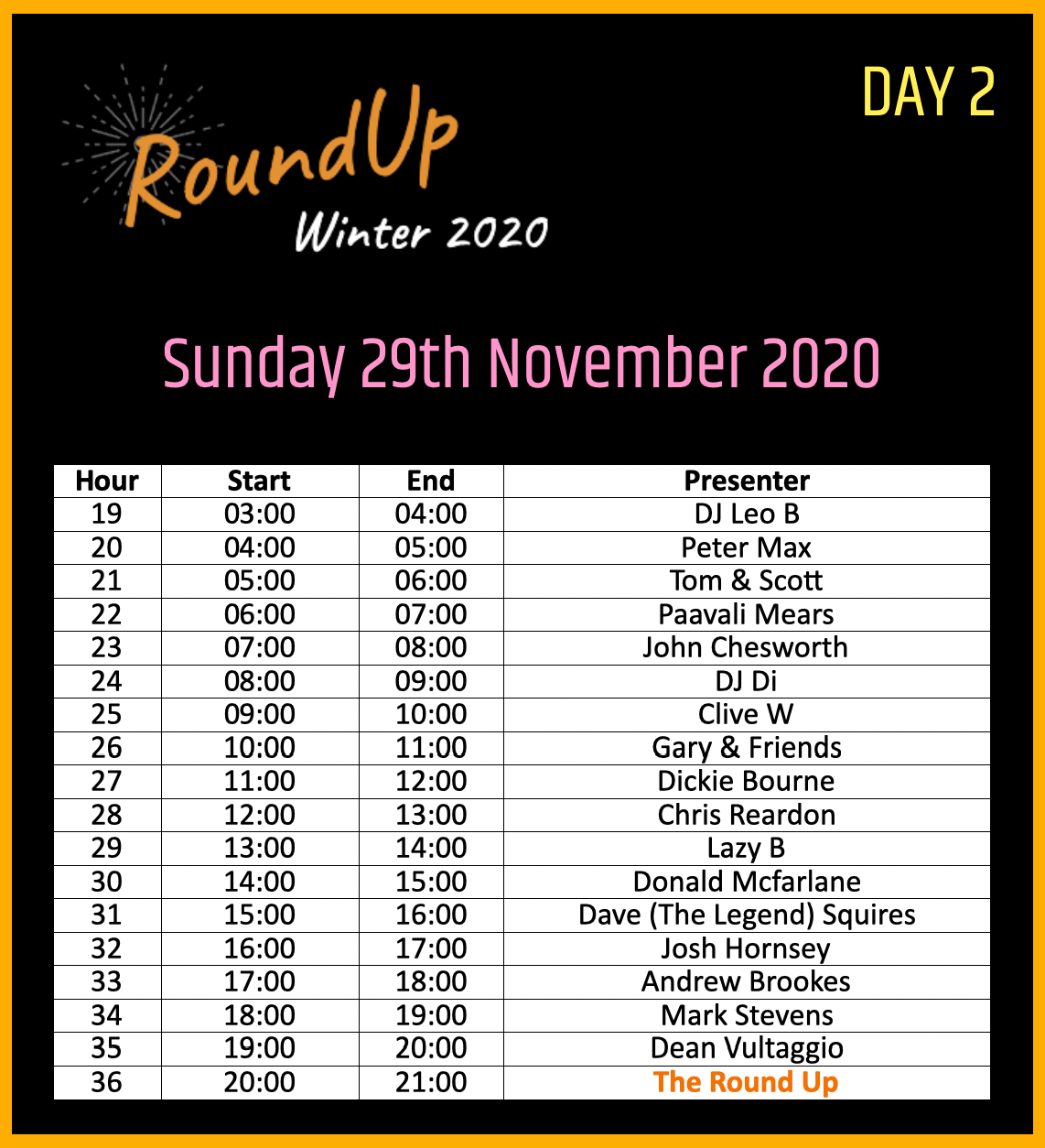 p.s. - I'll be emailing all DJs involved over the next 48 hours!